Dynamic Duos for Alto & Tenor Saxophone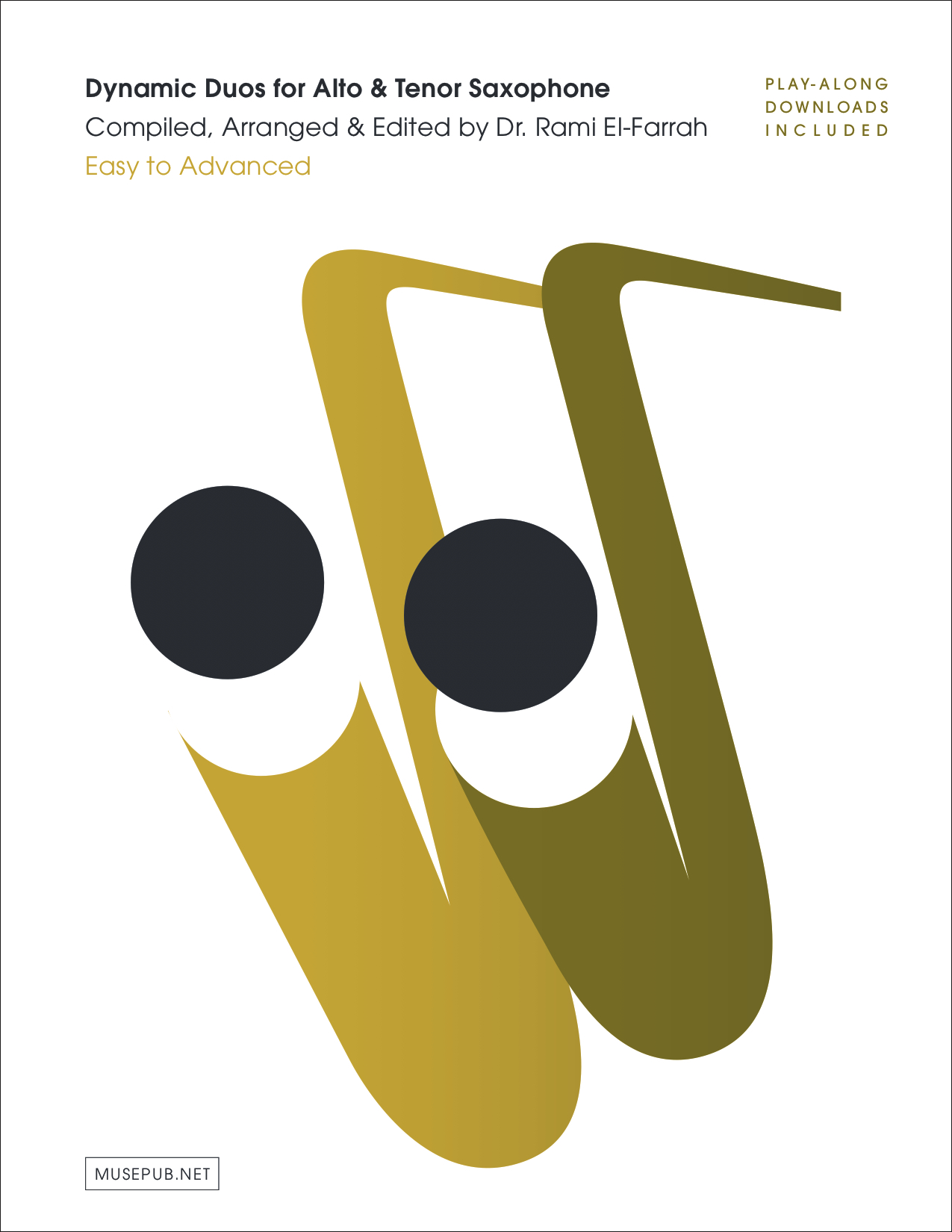 Dynamic Duos for Alto & Tenor Saxophone
~ Free Shipping ~
Key Features
Can be used in conjunction with Dynamic Duos Book 1 for small small ensemble performance with part doubling (35 compatible duets)

Even level of difficulty for both alto and tenor parts

Free Play-Along Downloads - Single-player performance possible!

48 Concert-Ready Duets, 80 pages of music

Designed for Beginner to Advanced Level Saxophonists

Wide Variety of Styles - Renaissance, Classical, Romantic, Irish & More

All Duos Graded by Difficulty and Indexed for Quick Reference

Spiral bound - lays flat on stand
Full Description
This book features concert-ready duets that are best suited for young and experienced saxophonists that are ready to expand their musical horizons beyond beginner standards and explore the world of performance. Each piece, varying in difficulty, has been selected for its ability to introduce and enhance performance and stage skills, techniques and methods. Each duo is beautifully formatted and carefully edited with style-appropriate dynamics, articulations and tempos all made specifically for saxophone.
Dynamic Duos for Alto and Tenor Saxophone features works by master-composers like Johann Sebastian Bach, Franz Wilhelm Ferling, Ludwig Van Beethoven, Giacchino Rossini and Jean-Baptise Loeillet.
Live play-along tracks are included with purchase. Each track has been formatted to allow for single player performances alongside Dr. Rami El-Farrah, author and classical saxophonist. These play-along tracks even include extra bars (marked by metronome) for page turns.
Dynamic Duos for Alto & Tenor Saxophone is a must have for teachers, students, and groups! Each duet has been selected and arranged specifically for instruction, play and study of saxophone.
ISBN: 9781732153622